You know how sometimes you think you're totally prepared for something? And then you get started and realize you don't actually have anything you need to complete the task?
No, I'm not talking about studying for my exams. Although I could be. I'm talking about cooking.
As I've mentioned before, I don't use recipes very often. But when I came by a ridiculously humongous head of cauliflower recently, I paged through my cookbooks and found a promising-looking recipe for Curried Cauliflower from Moosewood Restaurant Cooks At Home (yes, I own cookbooks not written by Mark Bittman). It had lots of things I loved--mustard, apple juice, and best of all, coriander (
my new favorite spice!
).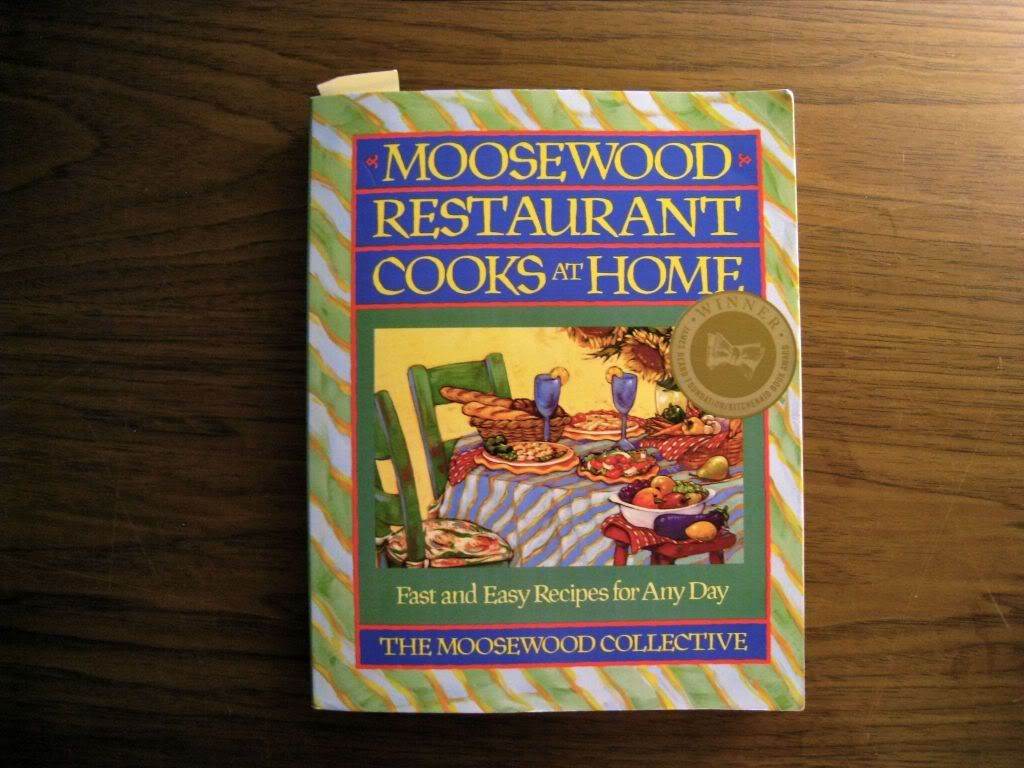 So I went to work making Curried Cauliflower. I chopped up all the cauliflower, made some apple juice from frozen concentrate (not gourmet, but at least it was 100% juice!), and then realized that I should have actually checked my spice drawer before deciding this was the perfect recipe. I did not have 4 out of the 11 ingredients. If you're keeping score, that's more than a third of the ingredients missing. Whoops.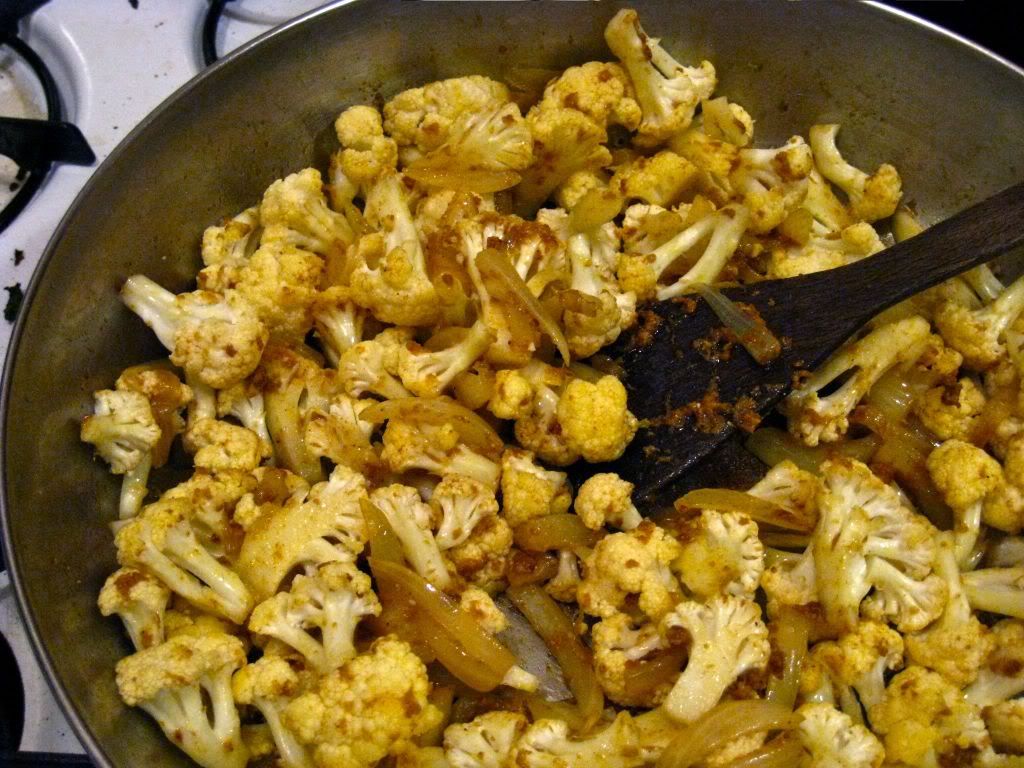 Regardless, I ended up with a pretty tasty dish. It was kind of tangy and a little spicy. It probably would have been better with mustard seeds (see the ingredients and my changes below). I served it mixed up with bulgur and chopped toasted almonds. It was all basically the same color, so maybe next time I'll serve it with something green. You know, like a salad. But on this late finals-week night, simple cauliflower mixed up in a bowl was perfect.
Curried Cauliflower
Adapted from Moosewood Restaurant Cooks at Home
1 medium head cauliflower, cut into florets of nearly equal size
2 Tbs vegetable oil
1 tsp mustard seeds
2 tsp grated fresh ginger root
1 tsp ground coriander
1/2 tsp turmeric
1/4 tsp ground cardamom
1/8 tsp cayenne (or to taste)
1/2 cup unsweetened apple juice
2 Tbs fresh lemon juice
dash of salt
As I said, I deviated quite a bit from the recipe--I didn't have mustard seeds, turmeric, cardamom, or lemon. So I used a combination of coriander and curry powder, ground mustard, and lemon juice from one of those gross squeezy plastic lemons you get in the produce aisle. I also doubled the ginger, because I like ginger, and added some thinly sliced onions, because I like onions.
So really, I can barely said I made this recipe. But I made cauliflower inspired by this recipe!
I'll use pretty generic language for the steps so you can follow using either the original ingredients or some other combination, like I did:
1. Heat oil in large pan. If using onion, add onion and saute for a few minutes, until it starts to soften.
2. If using mustard seeds, add seeds and cook until they begin to pop.
3. Add spices and cauliflower and toss together.
4. Pour in apple and lemon juices. Sprinkle with salt, cover, and simmer until cauliflower is tender (about 5 minutes).
Moosewood says that variations include tossing Curried Cauliflower with a cup of plain yogurt or chilling and serving with yogurt and currants. They also suggest blending leftovers with cooked potatoes, sauteed onions, and plain yogurt or apple juice for a quick soup.