You've probably noticed that the blog has a new look! I've completely changed the color scheme, there's a new banner, and I switched from a two-column to a three-column layout. There's also a new "About Me" page. What do you think? I'm much much happier with it!
This is the first time I've changed the look of the blog significantly from the template. I did some coding! I'm even using html code in the posts to make the photos the same width as the text. That's right. Coding in the posts. Are you impressed?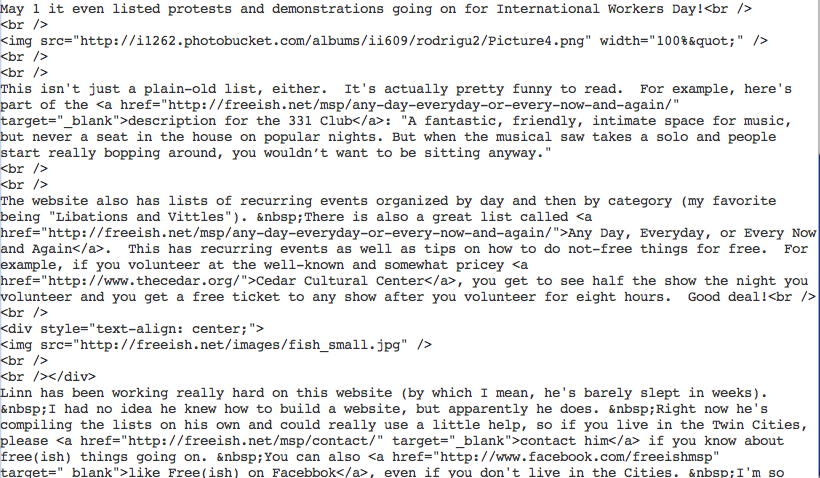 Code!
There are, of course, bits I still want to change. If you looked at the blog in the last week, you may have noticed that the header image was cut off. I seem to have fixed that, but please let me know if it looks wonky on your computer. The biggest thing that's bugging me right now is that the email, Facebook, and Twitter buttons on the right sidebar are spaced so far apart. Anyone know how to change that? I also want to make the date at the top of each post smaller.
There are other things, too. I'm not going to go back and change the formatting on all the old posts, so if you look back the photos are going to be too big and stick out into the sidebar. But I can live with that. Overall, I'm pretty proud of getting a look I like on my own.
Did I mention that I used code?